Only the Best Electricians
Trust our Team of Master Electricians to get the Job Done Right!
Offering expert home electrical repair services, we ensure safe and efficient solutions tailored to both residential and commercial needs. Trust our skilled electricians to keep your space powered and protected.
Upgrade your space with reliable electrical outlets, installed and serviced by our certified electricians. Power your devices safely and seamlessly in both residential and commercial settings.
Ensure optimal power distribution with our top-tier electrical panel services. Our certified electricians expertly install, upgrade, and maintain panels for uninterrupted and safe electricity flow.
Experience the pinnacle of electrical safety and functionality with our comprehensive wiring services. Our seasoned electricians ensure precision installation and maintenance for enduring performance in both homes and businesses.
Protect your property from electrical overloads with our efficient circuit breaker services. Our qualified electricians install, replace, and troubleshoot to ensure continuous power without compromise on safety.
Enhance comfort and style with our professional ceiling fan installation services. Let our experienced electricians ensure a secure and balanced setup for optimal airflow in your living or workspace.
Light Fixture Installation
Illuminate your spaces brilliantly with our expert light fixture installation. Our trained electricians provide meticulous fittings, ensuring both aesthetic appeal and reliable functionality for homes and businesses alike.
Experience seamless control over your lighting with our top-notch light switch services. Our skilled electricians install and service switches, delivering both convenience and safety to homes and commercial spaces.
Commercial Electrical Services
Power your business to success with our comprehensive commercial electrical services. Our dedicated electricians specialize in installations, repairs, and maintenance, ensuring your enterprise operates efficiently and safely.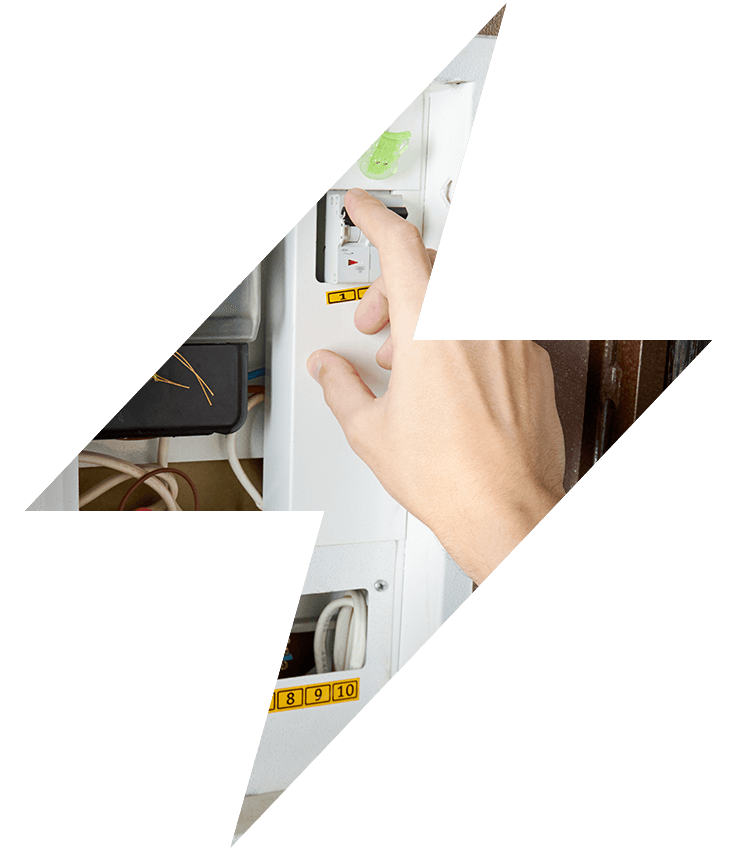 Safety & Reliability
Insured & Licensed Electricians
Our Team of Master Electricians are highly trained and fully Insured & Licensed. Equipped with the latest tools and technology to ensure a safe and professional electrical repair or installation, you can rest assured your home or office is in great hands with Charles Services!
Professional Service
Why Choose Us?
At Charles Services, our team of highly trained and licensed electricians in Crandall, Texas, along with our welcoming office staff, is dedicated to delivering a memorable customer experience at competitive rates consistently. This is what sets us apart as the premier electrical service provider in Crandall, Texas.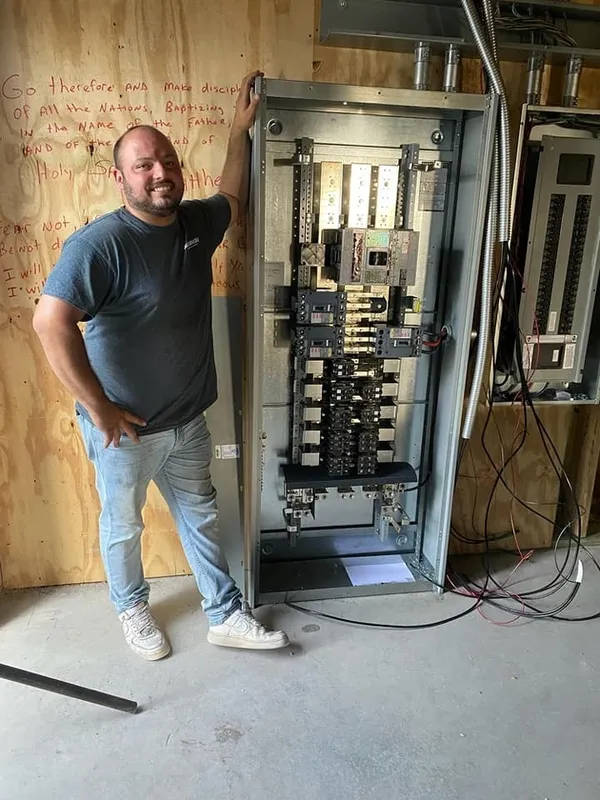 Professionalism
Our licensed electricians are known for their friendliness, helpfulness to fulfil our customers' requirements.
Safety
Our electricians are fully licensed and extensively trained to prioritize the safety of your home or office.
Honesty
Our electrician's commitment is to maintain our reputation as a dependable and trustworthy service provider.
Recent Projects
Some of our Recent Work
Upfront & Fair Pricing
Full Transparency from Start to Finish!
We're committed to completing your project on-time and under budget!
Service Area
We provide commercial & residential electrical services in Crandall, Forney, Kaufman, Terrell, and the surrounding areas.
Our Guarantee
We approach every electrical project with the utmost respect and professionalism. Our goal is 100% customer satisfaction each and every time.
Free Estimates
We provide complimentary on-site estimates for all electrical repair and installation services, whether for commercial or residential needs.
testimonial
what our client say about us
I needed some electrical work done around the house. Anthony first visited and provided a quote for the job. On the day of the scheduled work, David, Brian and Ryan were on time and provided great service to my property in Gun Barrel City. They were aware of the city electrical code and knew what they were doing. Very professional and friendly team. Everything worked out really well for me. I highly recommend Charles Services for your electrical needs. Give them a shot!
Very Professional & Friendly!
Hands down the most quality electricians I've been around. These are the guys you trust in your grandmothers home. Definitely will continue to refer to all my family and friends.
the guys you trust in your grandmothers home
I highly recommend Charles Services for any electrical services needed. The gentleman Working at my home were very friendly and knowledgeable while installing some custom lighting for me. Great job!
Very Friendly and Knowledgeable
The gentlemen at Charles services did a fantastic job. They were timely and efficient. They tackled our 16ft ceilings with no problem at all! Will be using them again for future projects!
They were timely and efficient!
The guys came to our house today and installed recessed lighting and pendant lights in our kitchen. They were AWESOME! They were incredibly patient as we discussed the placement of the lighting and even suggested moving the old lights to the garage, which my husband LOVES! They were beyond reasonably priced. I highly recommend them.
They were beyond reasonably priced.
contact us
How Can We Help You?
Whether you have general questions of would like to request a free quote or service, our friendly team is ready and eager to help!
contact form
Get In Touch with Us